Ladies Conference at A Perfect Injustice – Uganda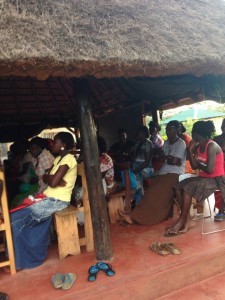 Nora and Shanell facilitated a basic abuse and healing conference using the principles of Mending The Soul. They were so encouraged as 75 women from the village and API attended the conference. Most of them walked a distance to attend but they were hungry for healing.
Day 1 – Nora set up the environment for safety by talking with the women about the importance of words. She explained that we can either speak life or death to others and that our words are like gifts we give to each other. Each woman received a silver box with a shiny ribbon and bow as a reminder of the importance of life giving words. Nora shared her story of abuse, healing and redemption.  Culturally, people do not share what is going on in their hearts. The women were encouraged to either write or draw responses to questions from the Healing Art Handbook. There were several that were bold and shared.  Some asked to take their pens home and have others help them answer the questions.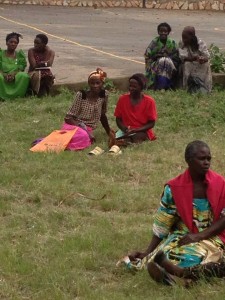 Day 2 – All of the women returned plus there were a few new ones who joined the conference. Nora taught on our original design and then defined the five type of abuses. The beauty of day 2 was when the women were asked to make small groups and share their insights into their own original design. The buzz of talking and sharing was delightful to hear and see. Also, as the women were again writing or drawing responses to questions they began to share their books with each other – they were able to express themselves and then felt safe to share with those sitting close by them.
Day 3 – Using her own story, Shanell explained toxic shame and the importance of rejecting shame that doesn't belong to you; and then the power of God to restore and redeem through healing and shedding of shame. Next, Nora and Shanell served the women by washing their feet. What a  honor it was to wash the feet of such beautiful and strong women. The conference ended with Nora talking with the women about asking Jesus into their hearts and then giving them the opportunity to do so. Then all present took part in Holy Communion.