By His Wounds Intensive Healing Conference, 2019
Fort Portal, Uganda—at the base of the "Mountains of the Moon," the Rwenzori Mountains
Day Three—Touching the Tears of God
I've lost my home, it was burned.
My children were killed in front of me.
I was raped as a child.
The rebels have come into our home multiple times.
I was arrested in Congo because I spoke out against abuse.
I was imprisoned for months and beat almost every day.
The beatings were so bad that I have lost vision in my right eye and struggle with headaches.
I fled from my country with my wife and left everything we had.
I will probably not ever be able to go back to my home country or see my family again.
I practiced as a doctor in the Congo but am unable to practice medicine in my new home (a Ugandan refugee camp) so I am serving God as an evangelist.
I am unable to collect my certificates and important documents to prove my education and medical license.
I have lost everything.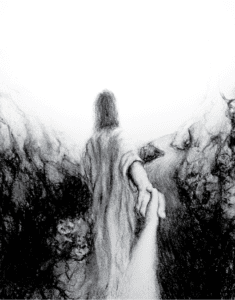 We take the atrocities personally. If a man or woman is abused, then I am abused. If your flesh is lacerated, so is mine. Your wounds are our wounds. God has arranged the body so that more dignity is given to the parts without it… each part is to be equally concerned for all the others. If one part is hurt, all parts are hurt with it (I Corinthians 12:24-26).
When God is all a person has, He is either trusted or simply discarded. Together, this week, we're wrestling with God as we lament the full complexity of their grief. The video we posted yesterday offers a stunning testimony to atrocity and faith in the midst of evil's rubble. Abia (not her real name) describes, after decades of trauma and loss, her decision to join a rebel group to revenge the blood of her family. Just before acting on that decision a pastor led her to Christ and began teaching her the ways of Jesus. Today, she and the others expressed defiant hallelujahs testifying to the goodness of God.
The Lord is my Shepherd I shall not want…
Even though I walk through the valley of the shadow of death,
I will fear no evil, for you are with me.
See how my enemies have increased — how fiercely they hate me!
Guard my life and rescue me; let me not be put to shame, for I take refuge in you.
—Psalm 23:4, 25:19-20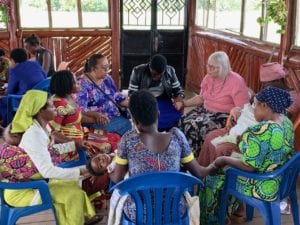 What a humbly painful privilege it is to bear witness to a gritty faith in a good God in the midst of evil. Their white knuckled grip on God in the midst of horrific trauma both inspires and lifts our eyes to see and touch the tears of Christ. It's sacred space.