I was only a child when the abuse started.  The anger and degrading words.  The venom that spewed from my father's mouth, only overpowered by the liquor on his breath.  He was an alcoholic and the words cut deep, but his actions somehow spoke louder; you are powerless, you are unworthy, and my love for you is conditional.
I was five years old when my mother passed away. My parents were divorced, living separate lives in different states. They had met and married in Guam when my Dad, who was in the Navy, was stationed there. I didn't know what her death would entail for my sisters and I because we were so young. She had passed away in California and my dad was remarried and was living in Mississippi at the time. We spent a month in a foster home, and then our father came and became our primary caregiver. From the start his drinking was evident. I remember being left home alone with my sisters shortly after he got us while he went out drinking when he thought we were sleeping. My sister's and I woke up crying for him, scared and alone, until he came stumbling in. At other times he would leave us in the car outside the bar or bring us into the bars with him if they let him. My dad sent us to live with my paternal grandparents when I was 6 years old for a year. My grandparents taught us about God and how to pray and worship Him. I believe and know, that was the beginning of my faith in God. I remember I received Christ into my heart when my dad took us to California at 7 years old during an Easter Service. Unfortunately, my dad moved a lot and we ended up living in 11 different places by the time I was 10 years old. Then when I turned 11, we were sent by my father to live with my relatives in Guam.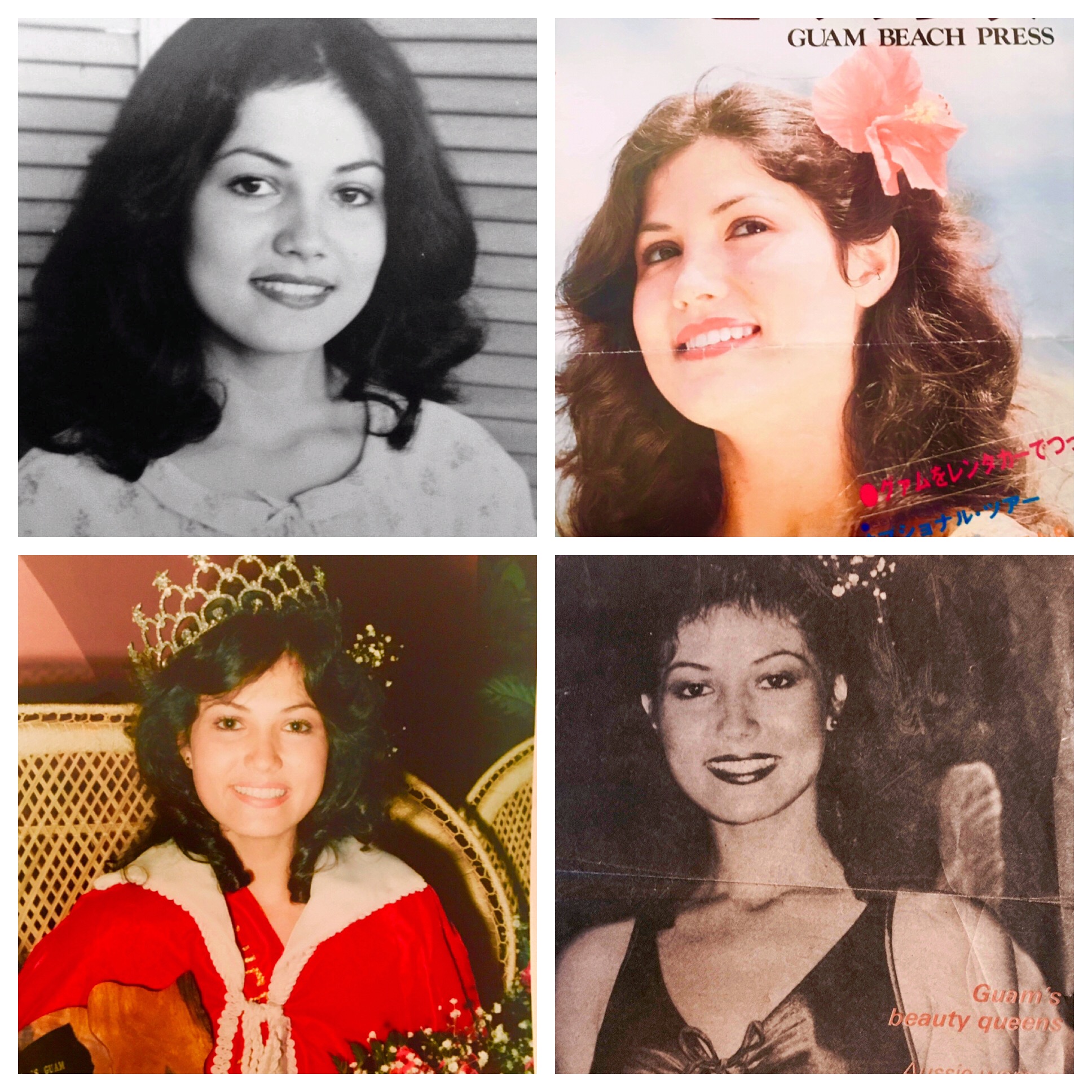 Although I survived the loss of my mother, the abuse and constant upheaval, I knew there must be something more. I was a quiet and reserved child. I loved living in Guam and felt that this was my home, but my life even there was not easy. I lived with 2 different families, my Aunt and her family and my Uncle and his family within 4 years. Then my Dad arrived in Guam when I was 15 and I moved in with him. He unfortunately was still an alcoholic and abusive when he was drunk. I went to school, joined cheerleading and acted like everything was okay. I learned not to let the pain inside me show. How could I experience His love filling the voids in my heart…when my own father's love was absent, negligent and conditional, when my heart, body and mind was being torn apart. But my smile remained upon my face and I took delight in any good thing that came into my life. I loved animals and the beach…I knew to pray.
As a child I gave my life to Christ but struggled to connect with the depth of the relationship I longed for and needed. It was further traumatized by my being raped at the age of 15, by the hands of a woman and her husband and I was not able to tell my father. Shortly after the rape he claimed we were hardly home (I was busy with cheerleading, modeling and even got a part time job at a department store for the summer) I didn't want to come home and be abused, so I stayed busy and away as much as I could. My dad got angry and had CPS take us and put us into a group home called Sanctuary. While there after trying to share about the rape in a group counseling session, I found to my horror that some of the girls knew my rapists and told them where I was. They came looking for me and threatened to hurt me if I said anything more. I stayed silent. My thoughts again gave way to the lies I believed as a child: that I am powerless, unworthy, now exposed to shame, fear and anxiety. We were there for a month, then went to live with a foster family for a couple months. When we were told that we had to leave there a few months later, thankfully we moved back in with my Uncle and his family. They took care of me until I graduated from High School in 1981.
As a teenager I avoided the dangers of things that weighed heavy with temptation, like alcohol and drugs. I was surprised to find a temporary validation at that time in a unique opportunity of winning an Amateur Modeling Contest with a modeling agency John Robert Powers at 15 years old. I also competed in a Miss Guam Pageant at 17 and won the title of Miss Guam Universe 1981. I represented Guam in the Miss Universe pageant in New York City. I never imagined I would be given such an opportunity, and as honored and appreciative as I was, a conflict continued within me: I was a model and beauty queen on the outside, the plaster of a smile always on my face, but I was still deeply broken inside. I still heard the dark spiteful voice within…despite the worldly titles…again and again and I pushed them down and tried to bury it.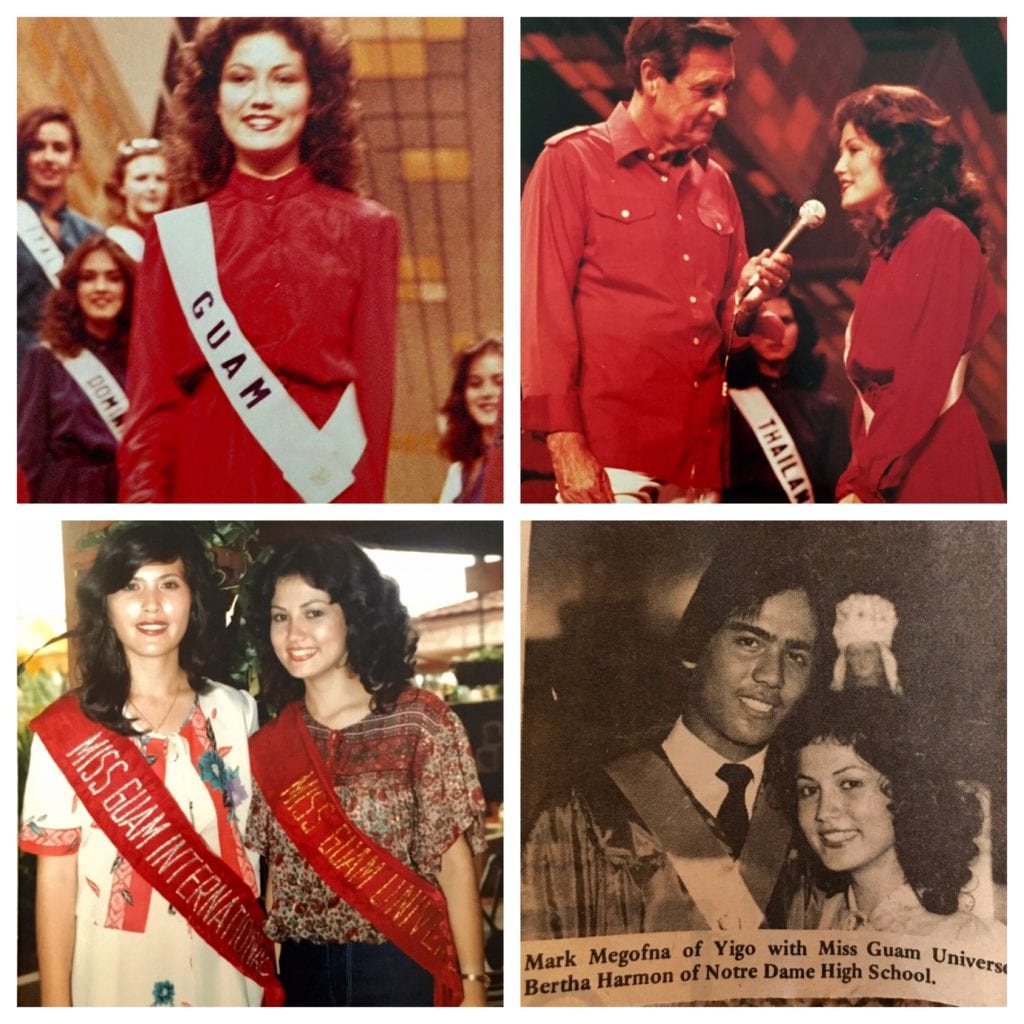 I survived the loss of my mother, the emotional and physical abuse, the constant upheaval and the rape, and knew there must be something more. I heard the whispers of despair and sadness, and cried out to Jesus in marked moments throughout my childhood, weaving a story of hope, though I felt like an outsider looking in. I had let the cracks of my brokenness grow wider, spreading and faltering under the plaster with which I'd covered them. I knew this way of life was passable but not sustainable, and I did what I had to do to survive the pain. By coping and numbing and avoiding my feelings of my past…I created a life that looked picture perfect.
I left Guam at 19 and moved to San Francisco to be with my HS sweetheart and got married at 21. It wasn't until I turned 29, after having my son and then my daughter, that I realized that my past and the abuse I suffered was still following me, like a beast in the shadows. It would lie in wait for the moments of hope and happiness, replacing my hope with fear and anxiety. Although, I was safe from harm and abuse now, and going to church, it crippled me enough that I asked for help. I saw a Christian Pastor and attended an abuse workshop where I learned that the feelings I had of anger, shame, guilt, hopelessness…was normal. They taught me that I needed to forgive…to fix the cracks throughout my body and life. As I decided to take those steps of faith with my father and family…I felt stronger and God gave me his word in Philippians 4:4-9 to break the strongholds that was spoken to me.
I went through a Mending the Soul group in 2011, because I still struggled with feelings of helplessness and the secrecy of my past. Through MTS I confronted the pain with the safety and support of others and stepped out bravely to face that which had broken me, mending the pieces one by one. I received truth and healing, to have the strength and ability to speak out loud of my abuse and rape. I then went to Guam and shared that with some of my family and friends. In doing so, I found something incredible; wholeness, healing, support and love.
What I had spent a lifetime hiding was breaking free, and the cracks were being filled with the beautiful light and grace of redemption. It has been 40 years in the making but now I know my story is powerful. My brokenness is healed. My light can shine brighter than ever because it shines through me – a beautiful vessel of God's love and faithfulness. A voice to advocate for his children. A light in the darkness. Beauty born out of brokenness, shining brighter than the sun itself.
I can now share the gift of redemption with those around me and see my life as an offering to the Lord. None of my pain was wasted, nor is my story. I now speak freely and boldly into the hurt and pain of those around me, unafraid of what was broken: free to live in the light of redemption, free to share this gift with the world, free to live in the labels the Lord sings over me: powerful, protected and worthy…Forevermore.
Philippians 4:4-9
Rejoice in the Lord always. I will say it again: Rejoice! Let your gentleness be evident to all. The Lord is near. Do not be anxious about anything, but in every situation, by prayer and petition, with thanksgiving, present your requests to God. And the peace of God, which transcends all understanding, will guard your hearts and your minds in Christ Jesus.

Finally, brothers and sisters, whatever is true, whatever is noble, whatever is right, whatever is pure, whatever is lovely, whatever is admirable—if anything is excellent or praiseworthy—think about such things. Whatever you have learned or received or heard from me, or seen in me—put it into practice. And the God of peace will be with you.