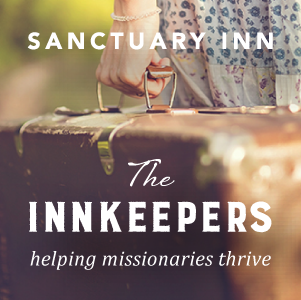 Dr. Steve Tracy recently had the opportunity to sit down with Steve Price and Kara Githens of The Innkeepers Podcast by Sanctuary Inn. Sanctuary Inn exists to equip, refresh, and restore God's global workers. Both Steve and Kara have lived the cross-cultural missionary life and have a deep understanding of the challenges and the beauty of living among worlds. On this podcast they take time to interview many amazing individuals with a wealth of knowledge and experiences to share about Missionary Care.
Below is an excerpt from Sanctuary Inn about the episode:
In this podcast we are privileged to speak with Dr. Steve Tracy, author of "Mending the Soul: Understanding and Healing Abuse" and learn from him about the realities of trauma and missions. Do you ever wonder if you or a missionary you care about has experienced trauma and you're not quite sure what to do? We hope this podcast will help answer your questions and give you direction and hope.
Click here to hear the episode, or search The Innkeepers Podcast on Apple Podcasts, Spotify, Google Podcasts, or wherever you get your podcasts.