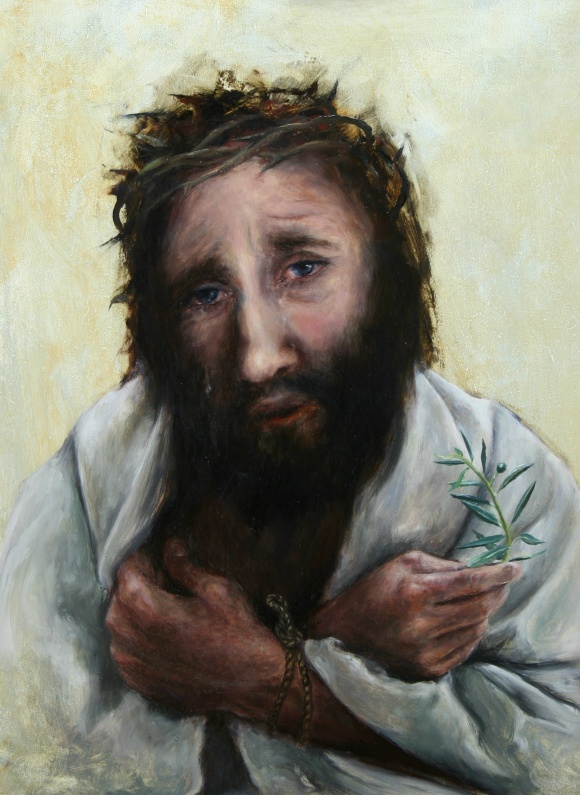 In Bible school and seminary, I was given much ammunition to use with atheists to "prove" the existence of God. But in the intervening years of real-world experiences, I haven't actually had many occasions to debate the existence of God (less than 10% of the US population reports being an atheist or an agnostic). Rather, I have found that most people's greatest struggle is not whether God exists but whether he can be trusted. One doesn't have to look far to see how broken this world is—aging, death, illness, crime, abuse, loneliness, natural disasters, poverty. There are countless causes of human misery, and as the coronavirus pandemic has starkly demonstrated, human technology will never eliminate suffering. So given this painful reality, God's existence poses a real problem. It raises the very painful question—does God really care? After all, Scripture says God is loving and all powerful. If God is just impassively watching human suffering, how can we really trust him?
In all honesty, I have agonized over the dilemma of suffering and evil. Two of the earliest funerals I performed were for an infant who died of genetic defects days after birth, and for a ten-year-old who drowned in the family swimming pool after the family went to bed. I had no answers to give these grieving parents for why God allowed their child to die. As a pastor, I walked with many others through dark valleys. Then God gave Celestia and me the incredible privilege of serving trauma survivors. Their pain has changed us, and it has changed our view of God. The single most important truth we've learned is this: God not only suffered for us; he also suffers with us.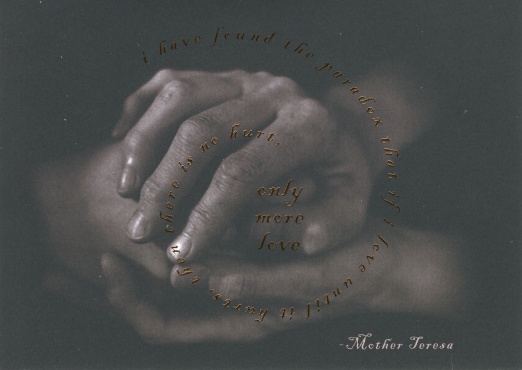 God agonizes when humans suffer. This reality has changed everything for me. I will never forget my first trip to Rwanda, when our daughter Abby and I visited the genocide museum and several of the mass-murder sites. We visited a church where an estimated 15,000 people were slaughtered. We could still see the blood stains on the walls and on the altarpiece. This represented just one small place of death in the Rwandan genocide. The more you reflect on such suffering, the more you feel it.
By extension, you can easily assume that since God didn't intervene and stop the genocide when it began, he must not care. But nothing could be farther from the truth. While I am still haunted by suffering and evil, I've come to understand that God is infinitely more troubled by human suffering than I could ever be.
One of the most helpful books I've read in recent years is Lament for a Son by Nicholas Wolterstorff. Wolterstorff's son died in a mountain climbing accident when he was twenty-five years old. This little book is his honest, often raw lament after the crushing loss of his son. He writes as a grieving father and also as a mature Christian leader and philosopher whose heart and mind are saturated with biblical truth. Wolterstorff states:
"God is not only the God of the sufferers but the God who suffers. The pain and fallenness of humanity have entered into his own heart.
God is love. That is why he suffers. To love our suffering world is to suffer. God so suffered for the world that he gave up his only Son to suffering. The one who does not see God's suffering does not see his love. God is suffering love…The tears of God are the meaning of history."
Wolterstorff is right. If we do not see God's suffering, we will not fully grasp his love. Then, it will be very difficult to trust him. Is the idea of God suffering really biblical or just the speculation of a brilliant philosopher? Scripture does affirm this incredible truth. Throughout church history most Christian theologians argued that God is impassive, that is, he does not experience emotion, particularly pain, due to the actions or experiences of humans. While God's emotions are obviously not the same as ours, Scripture presents God as relating intimately with humans. So intimately that our pain affects him—it moves him, it hurts him. Yes, God does have emotions, including pain over human choices and human suffering. This is true even when we bring suffering on ourselves (which we do more often than we would like to admit). For instance, in Isaiah 63:9, in a context of Israel suffering due to their sinful rebellion, we read "in all their affliction he [God] was afflicted," (see also Hos 11:8). Our afflictions afflict God himself. So, when you and I see genocide victims or coronavirus widows, and it hurts us to see that pain, we must remember that God is also deeply suffering with those victims.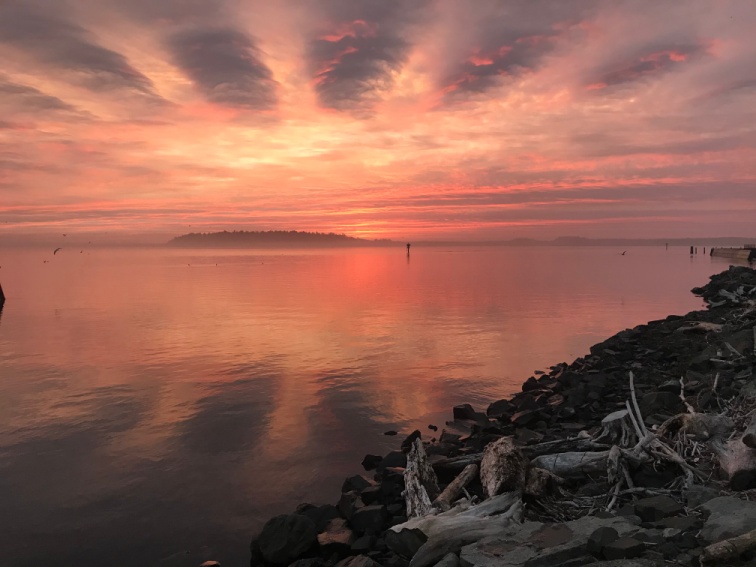 Of course, at this point, it is logical to ask ourselves why God doesn't intervene and stop genocides, plagues, and every other cause of misery. I've hit my head against the proverbial wall countless times trying to get an answer to this question. I've learned that God doesn't tend to give such answers, but he does give me himself. After all, he is God and we can never fully comprehend his ways (Is 55:8-9; Rom 11:33-36). I've learned to pursue intimacy with God more than answers from God. As I have entered into the suffering of those around me, I have increasingly found deeper intimacy with God in that suffering.
Finally, I have come to widen my understanding of the incredible ways God has acted to relieve our suffering. Far from impassively watching human pain from the glories of heaven, God determined to enter this fallen world and experience the full brunt of suffering and evil to destroy suffering and evil. I love N. T. Wright's explanation of how Christ conquered suffering:
"Jesus doesn't give an explanation for the pain and sorrow of the world. He comes where the pain is most acute and takes it upon himself. Jesus doesn't explain why there is suffering, illness, and death in the world. He brings healing and hope. He doesn't allow the problem of evil to be the subject of a seminar. He allows evil to do its worst to him. He exhausts it, drains its power, and emerges with new life."
It is important to remember that the whole Trinity was involved in the crucifixion. While only Christ suffered on the cross, the Father and the Spirit, being perfectly one, suffered watching the Son suffer. A few years ago, God impressed on Celestia and me that our upcoming Congo trip was going to be particularly difficult (which it was) and that we should spend extra time getting our hearts ready for the trip. So, we did a five-day silent retreat at a Jesuit prayer center in California. It was an amazing experience. On the second day I was really wrestling with God over aspects of our work, particularly the pain of seeing so many atrocities in Africa and not being able to do more to help. I think, deep down, I was starting to feel that I cared more about human suffering than God did. I spent the morning on the walking trails praying. As I sat on a bench under a life-sized statue of Jesus on the cross, I felt God the Father speaking very clearly to me: "You aren't the only one to feel the pain of watching terrible suffering without being able to intervene. Do you realize how painful it was for me to watch my Son suffer on the cross and not intervene? I couldn't have saved you if I had intervened. I could only watch. I suffered when my Son suffered, and I suffer when any human suffers. Trust me." It was exactly what I needed to hear to get a bigger perspective.
In conclusion, in our world of great suffering, we can greatly trust God. He suffers with us and for us. And very soon, because of his suffering, he will make all things new and suffering will be no more (Rev 21:4-5). Until then, let us allow our hearts to break for the things that break God's heart. And let us pursue the God who suffers.
– Steve and Celestia