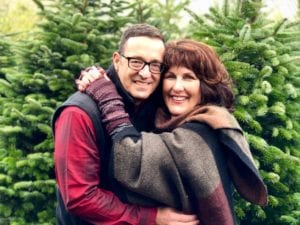 On December 23rd Celestia celebrates her 60th birthday and just 24 hours later, we will celebrate 40 years of marriage – that is four decades of loving the most complex and beautiful woman I've ever known. When we wed, we purposed to kick the biggest dent in history that we possibly could. We've done a lot of exciting things together but nothing compares to the kingdom adventures we've been privileged to participate in through Mending the Soul. We prefer to "go big or go home." We're talking a lot these days about the possibility of making our 7th decade of life and 5th decade of marriage the most important ten years of our life. We want to know more of Jesus, deepen our faith, expand our courage, challenge our fears and live as full-throttled a life as we possibly can for the kingdom of God. Living out the Mending the Soul mission has deepened our desire to join Christ in his mission in this broken world—to know him more intimately that we night love him more deeply, so that we might follow him more closely. And, within MTS we do it all together. 
Legacy happens in the most simple and rudimentary places, where God's grace catches us by surprise. This fall we visited Indian Bible College in Flagstaff to speak to and encourage their students. Always, the best part is listening to the miraculous stories of healing that is happening in their MTS small groups, led by their president and his wife, Dr. Jason and Sarah Koppen, and other staff members. Tears welled up in our eyes and our throats thickened as we heard stunning stories of tremendous pain, but the comfort and freedom found in these healing groups. We wish you could have been there.
Daniel (not his real name), a muscular, handsome man told about growing up in an extremely abusive family. His home was so violent that on more than one occasion he thought his father would kill him. He almost did. As he described his home life his shoulders shuddered with anguish. As he grew older Daniel began to numb his excruciating pain through drugs and alcohol. Daniel described his life as completely out of control and without hope or purpose. Through a complicated series of events, Daniel ended up meeting some Christians who invited him to participate in a men's Mending the Soul small group. Through eyes filled with tears, Daniel said, "I would be dead today if it weren't for Mending the Soul. I can't thank MTS enough for helping me find freedom and healing. I will share MTS with other traumatized men for the rest of my life."
After Daniel shared another young man (John) who had recently joined an MTS group started to talk. He didn't get very far before he completely broke down. Amidst deep sobs he told us that a few months earlier his brother had committed suicide and that in his village most families have had at least one person take their own life. The intergenerational trauma is so great that life simply isn't worth living—sadly, suicide is normalized in many Native cultures. John then blurted out that just a few hours earlier he received a call and learned that his brother had just been shot to death. John had lost two siblings to senseless violence in less than 3 months, all because of the effects of unhealed trauma. As John was sharing, we watched Daniel get up, go to this young man, and held him in his giant arms. Daniel continued to hold John for several minutes, kneeling down to look into his eyes and reassure him of his and God's love. He promised to walk with him through the dark valley of loss and grief that engulfed him. Celestia and I watched in awe. It was one of the most sacred moments we've ever experienced. I have never seen a man minister to another man with such bold love. No wonder Satan tried so hard to take Daniel out. Words fail us now to adequately describe this poignant and beautiful inter-generational healing in the darkest of valleys.
Almost every student who shared ended their story with: And when I graduate, I'm taking MTS back to my tribe! Can you imagine with us what God can and will do with a love like that? Daniel and John and other students impacting families, churches, and perhaps whole towns with the gospel of compassion and grace. This is legacy—long term life transformation that stops, dead in its tracks, the evil that shatters shalom in God's world.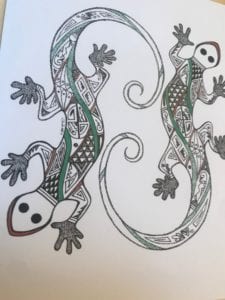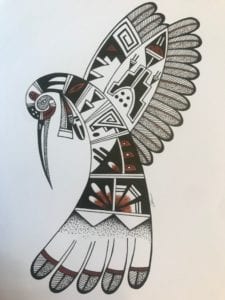 Many of you are a tangible part of MTS' healing legacy in countless lives around the world. Just this past year, with your help and God's grace, MTS:
Created its first online trainings for MTS small group facilitators, training leaders from 27 new states and 5 new countries.

In just six months MTS trained 370 new small group facilitators across the U.S.

This fall MTS published its first prevention and after-care curricula for children—

Caring for the Vulnerable Child.

Developed an online certified VC training for organizations, churches, and families.

This past year MTS has resourced and trained 100 Executive Directors of sex trafficking ministries across the U.S. and around the world.

Is releasing The

Vulnerable Child

curricula in Spanish with a complete series of training videos. (A hearty

thank-you

to Titus and Stephanie Folden, missionaries with World Venture, for this precious gift!)

In the past six months, MTS brought trauma care to South Sudanese refugees, with over 200 leaders trained.

In the past six months, just one (of several) of our Congolese partner ministries, CEPIMA, treated and trained 6,132 people in trauma care.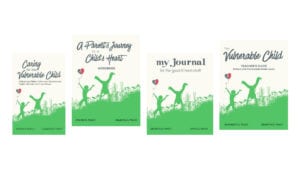 This past year has, by God's grace, been our best year yet as a ministry. And we keenly feel God is calling us to much more in the year ahead. We have some very ambitious goals this next year, including:
Launching a

Vulnerable Child

Online Coordinator Training

Creating an online podcast and course on "Keeping Kids Safe: Sexual Protection and Healing for Adolescents"

Creating a new MTS workbook specifically for Native Americans

Creating a trauma healing workbook for African lay people

Creating an MTS Advanced curricula that will address sexual and relational dysfunction that flows out of trauma

Translating

By His Wounds

into two additional African languages

Launching a new ministry in Africa to refugees from Burundi
In short, we want to do all we can to create a long-term kingdom of God legacy. We are committed to doing all we can to create the highest quality, effective resources possible and get them to more and more people. However, we cannot do this without your support! As 2018 draws to a close, would you consider making an end of the year donation to Mending the Soul to help us reach more people with healing resources? In particular, would you consider becoming a monthly supporter? Any amount makes a visible difference! For instance, if just 50 people committed to giving $50 a month, that would allow us to create a new healing workbook which could reach thousands of Native Americans. Fifty monthly donors would allow us to translate healing resources into a dozen new languages. Or, fifty monthly donors would support the creation of Connect—the desperately needed new resource for the U.S. addressing sexual, intimacy and narcissistic dysfunction thousands are struggle with. Your monthly gift would be a part of a lasting legacy of healing for those without hope or support.
In Psalm 102:2 the psalmist notes what can happened when God's people live faithfully, when they pray and consistently serve God in a world of trauma: Let this be recorded for a generation to come, so that a people yet to be created may praise the Lord.
In other words, our faithfulness today creates a legacy in the lives of future generations. Together we make a visible difference.
With gratitude and love,
Steve and Celestia Tracy