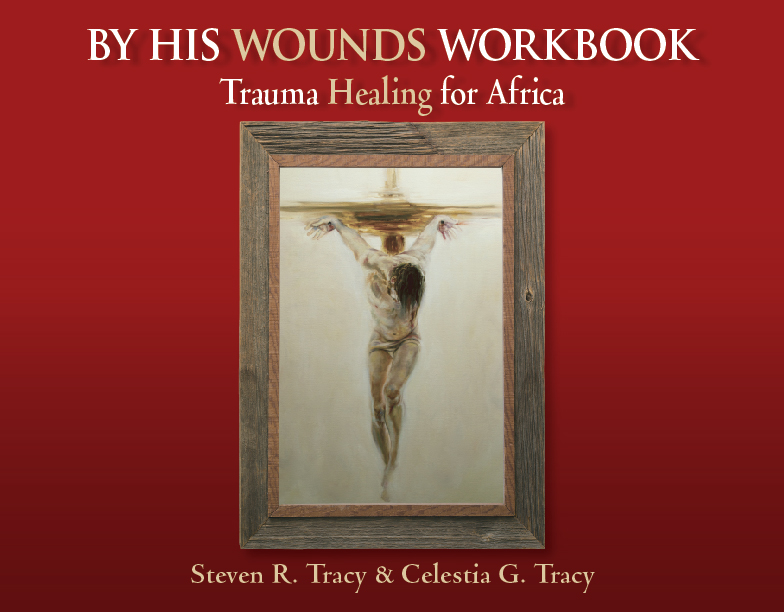 After three years of contextualization, the By His Wounds: Trauma Healing for Africa Workbook will be available for purchase in November! This resource is an interactive heart guide to be used as a companion resource to the book, By His Wounds: Trauma Healing for Africa in small group settings. Mending the Soul Ministries partners with African churches and organizations to bring artistic, community-based trauma care models and resources to communities that have known significant trauma with limited mental health resources—By His Wounds Workbook is such a book. In a sensitive manner it guides the participant in an educational, healing pathway that begins with understanding trauma and its effects and ends with our Five-Heart Model for sharing one's story with others. Each chapter includes healing African art, contemplative meditations on Christ, and journaling exercises that deepen intimacy with God and others. This workbook integrates African stories, images, and art in a way that draws the participant into a healing journey that will transform their life. 

The By His Wounds book and workbook (11 chapters) can also be used in small group settings for African refugee ministries here in the United States. If you're interested in a By His Wounds Facilitator Training, or joining one of Mending the Soul's Africa trauma care teams please contact us at info@mendingthesoul.org. (Pre-requisites are the online Mending the Soul Basic Facilitator Training and successful completion of a Mending the Soul small group.)

Praise for By His Wounds:

"Congo is the world's capital of abuse where many people are displaced and traumatized. Mending the Soul trauma trainings and resources are critically important for our churches. CBCA has partnered with MTS since 2007 and continues to train hundreds of chaplains and pastors across the DRC. MTS resources allow us to pass on what we've been given to strategic leaders in our networks—many of our pastors are equipped to open counseling centers in their regions."
—Katavo Jean-Pasteur, Christian Education Program Officer, Baptist Church in Central Africa

"Mending the Soul's resources, including the By His Wounds book and workbook, is the answer to what we've been missing in our churches. Even though we help our children eat and go to school we still see our families suffer: rebellious behavior, violence, sad faces, and nightmares. Mending the Soul has given us the training and resources we've needed to address the effects of trauma in our communities."
—Bishop Jumah John, Evangelical Free Churches of Uganda and South Sudan

"Mending the Soul doesn't bring us fish—they bring us fishing poles and teach us how to fish."
—African Pastor, Congo Initiative, Beni, DRC

About the authors:
Dr. Steven R. Tracy, Ph.D., Professor of Theology and Ethics at Phoenix Seminary and his wife, Celestia G. Tracy, M.A., combine their extensive clinical and theological experience with their love for writing and design to create resources that artistically integrate scientific and social science research on abuse with biblical and theological truth. Their sustainable trauma care models and resources are now being implemented successfully around the world. If you're interested in contextualizing the Mending the Soul trauma-care model for your region of the world please contact us.

About Mending the Soul:
Mending the Soul is a 501(c)(3) and our mission is to bring trauma healing to the world. We create resources, curricula, and provide training to help people heal from the effects of trauma and abuse. Without the help of supporters across the globe, we wouldn't be able to develop and spread these resources. Thank you for your prayerful consideration to partner with us as we spread hope and healing to all nations!