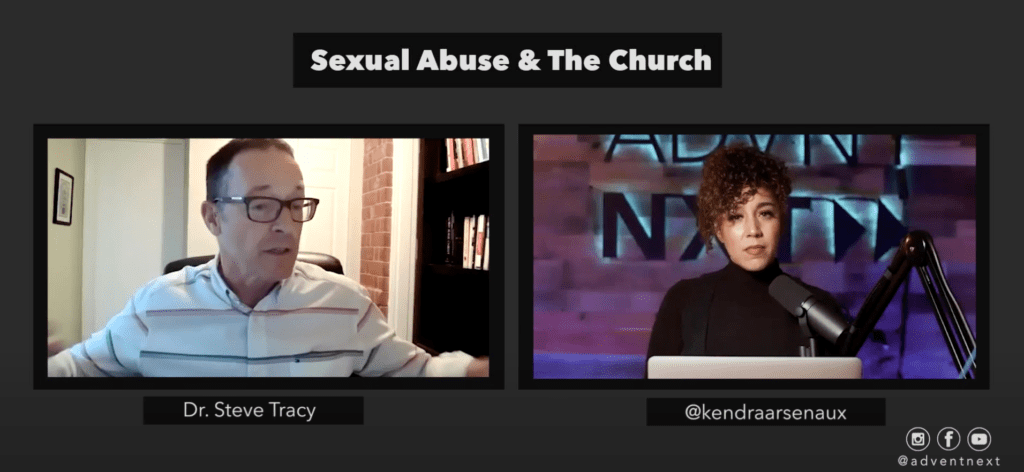 Dr. Steve Tracy was recently invited to be a guest on the Advent Next Theological Podcast, hosted by Kendra Arsenault, during Domestic Violence Awareness Month. Advent Next is a podcast aimed at serving the next generation of God seekers with a deeper and more intellectual conversation of faith, science, the bible, and topics that guide our interaction with society and one another. The team at Advent Next is dedicated to bringing PhD professors, experts, and professionals that can provide listeners with the tools they need to go deeper in their study of theology, ethics, and the formation of their worldview.
Below is an excerpt from Advent Next about the episode:
It is the month of October, so the theme of the next few broadcasts will be on domestic violence, sexual assault, and the role of the church. Our theology DOES make a difference when it comes to a person staying silent about their abuse, or speaking up and taking steps to move towards safety. Just to give you all a few statistics to help place these conversations in context, 1 in 3 women who are victims of homicide, that's one-third of all women who are murdered, are killed by their intimate partners. The number of American troops killed in Afghanistan and Iraq between 2001 and 2012 was 6,488. The number of American women who were murdered by current or former male partners during that time was 11,766. That's nearly double the number of casualties lost during the war. 1 in 5 women will be victims of sexual assault in their lifetime and half a million are victims of sexual assault in the U.S. every year. So in honor of October as Domestic Violence Awareness Month, I brought in Dr. Steve Tracy, professor of Ethics at Phoenix Seminary, to discuss a Biblical point of view on sexual and domestic violence, and the Church's role in helping the healing journey of a survivor.
Click here to watch the episode, or search AdventNext on Apple Podcasts, Spotify, Stitcher, or wherever you get your podcasts.