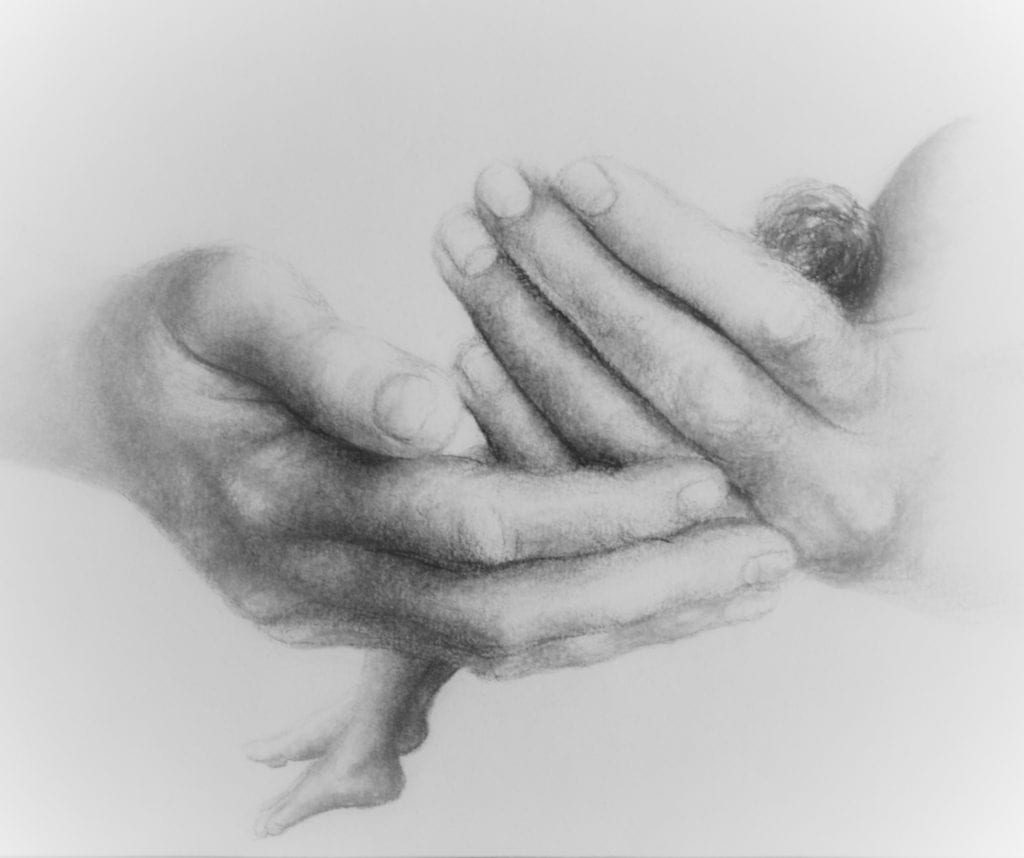 We now live in the information age. We have virtually instant access to immense amounts of information. But some of the most critical information for our daily lives is subtly and tragically incorrect. I'm referring to mortality rates. We keep seeing charts of coronavirus infections and deaths. Both trajectories show a dramatic daily rise. I have no doubt that more are dying each day of the coronavirus, but our response to this epidemic reveals a widespread fallacy. The mortality rate of the general population has not fallen. Nor has it increased. As C.S. Lewis wryly put it, "100 per cent of us die, and the percentage cannot be increased."
Of course, I'm not making light of this current pandemic. Far from it. Millions of people are suffering. Thousands have died and thousands, possibly hundreds of thousands, more will die. Yesterday I spoke with Jumah Patrick, the Mending the Soul Africa Director. He reported that Ugandans are getting very desperate, crime has increased dramatically, and food may soon be scarce. We are already strategizing to provide relief assistance soon. We absolutely must take this pandemic seriously. But is raises another issue which we often don't take seriously—our own mortality. As Americans, most of us count on living a long life. After all, life expectancy rates are now in the 80s. We act as if we don't need to think about death. We live as if we won't someday die.
But unless Jesus comes back in our lifetime, one of our breaths will be our last. As Augustine said, the day we were born we began to die, "our whole life is nothing but a race toward death" (see Eccles. 9:1-6). So, what does the certainty of dying mean for our present living? Here are some practical steps that have helped me.
1. Reflect daily on death. This may sound moribund, but I've found it to be surprisingly uplifting and clarifying. Isn't it odd that we put great though and preparation into other anticipated life experiences, large and small? Getting our driver's license, getting married, going to college, celebrating Christmas… But we give so little thought and preparation for the most impactful and certain event we will ever experience—death. Jonathan Edwards was one of the most influential, godly theologians born on American soil. When he was just 19 years-old he wrote 70 short resolutions which he committed to. They guided him his entire life. Many of these resolutions were related to death. Number nine read as follows: "Resolved, to think much on all occasions of my own dying, and of the common circumstances which attend death." Thinking daily about his own death prepared him to live and to die well (ironically, he died at age 54 of a smallpox vaccination). As we see new reports of coronavirus deaths, instead of thinking "I'm glad that wasn't me," I can and should respond "that will eventually be me." Reflecting every day on my certain future death powerfully reminds me how much I have to be thankful for and responsibly enjoy today. It has caused death to be much less frightening.
2. Ask what I would change if I knew I had only 24 more hours to live. This flows right out of the previous point. If I have a keen, healthy awareness that I will die in the future, it will shape how I live in the present. This is what the psalmist called "numbering our days, living wisely in light of our mortality," (Ps 90:10-12). One of the worst tragedies in life is to get to the end and regret how you've lived. The good news is that we know what awaits us and thus can be prepared. Celestia and I often talk about "living with no regrets". Picturing lying on my deathbed has given me great clarity to guide my present choices and to make necessary correctives. When that last day comes, I want to be able to lie there and say, "God, you have allowed me to live a wonderful life. I've sinned. You have forgiven me. I've made plenty of mistakes, but I have responded when you have shown me I was on the wrong path. By your grace I've invested in my marriage, my family, and my friends. I have no 'unfinished business'. I've used my resources for you. I've invested in your kingdom. I'm ready. Send your angels to take me home!"
I love what the Puritan pastor Richard Sibbs says about how our daily choices can prepare us well for death:
"To die well is a matter of every day. Let us daily do some good that may help us at the time of our death. Every day by repentance pull out the sting of some sin, that so when death comes, we have nothing to do but die…If we loosen our heart from the world and die daily, how easy will it be to die at last!"
3. Reflect daily on eternity. I am convinced that one of the main reasons we don't think about, and thus prepare for, our certain death is that we dramatically overvalue temporal earthly pleasures while undervaluing infinitely superior eternal blessings. This is a great challenge because we are earth-bound, experience life with our five senses, and haven't yet experienced heaven. It seems so far away as to be unreal. Thus, we must let God's word transform our thinking. The Apostle Paul was given a quick glimpse of heaven. It was so awesome (in the truest sense) that he couldn't describe it (2 Cor 12:4). Paul told the Philippians that he longed for heaven so much that he was in a strong dilemma—he wanted "to depart and be with Christ, for that is FAR better" but remaining on earth was better for the Philippians (Phil 1:22-23). Most of us have the opposite dilemma—we want to remain on earth thinking it far better. So, we do well to reflect on what we will experience in heaven (Rev 21:3-5)—no more sin, sickness, sorrow, death, or injustice. No unmet longings. No alienation. Perfect intimacy with every other believer who has ever lived, including our loved ones. Perfect shalom in which "all things are made new." Most significantly, we will experience complete, soul satisfying intimacy with God such as we've never known. We have more to look forward to than we can imagine.
Richard Sibbs again gives a most helpful perspective on how the joy that awaits us in eternity prepares us for a good death:
"God reserves the best for the last. God's last works are his best works. The new heaven and the new earth are the best. A Christian's last is his best. Every day they live, they may think, 'my best is yet to come.' Every day they rise, they may think, 'I am nearer heaven than I was yesterday. I am nearer death, and therefore nearer to Christ.' What a solace this is to a gracious heart! A Christian is a happy person in life, but happier in death, because then he goes to Christ; but happiest of all in heaven, for then he is with Christ."
Let's continue to pray fervently for those suffering due to the coronavirus pandemic. And let's let this pandemic strip us of the misconception that we need not think about death. Rather, let's allow death to give us direction, hope, and joy in life.
Holding you close and lifting you up in daily prayers,
Steve and Celestia
"I have fought the good fight, I have finished the race, I have kept the faith. Henceforth there is laid up for me a crown of righteousness, which the Lord, the righteous judge, will award to me on that Day, and not only to me but also to all who have loved His appearing" (2 Timothy 4:7-8)