And Mary sang…
"My soul glorifies the Lord
and my spirit rejoices in God my Savior,
for he has been mindful
of the humble state of his servant.
From now on all generations will call me blessed,
for the Mighty One has done great things for me—
holy is his name.
His mercy extends to those who fear him,
from generation to generation.
He has performed mighty deeds with his arm;
he has scattered those who are proud in their inmost thoughts.
He has brought down rulers from their thrones
but has lifted up the humble.
He has filled the hungry with good things
but has sent the rich away empty.
He has helped his servant Israel,
remembering to be merciful
to Abraham and his descendants forever,
just as he promised our ancestors" (Luke 1:46-55)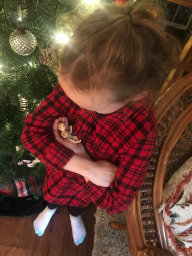 Mary's ancient song is the oldest Advent hymn. I have long loved and drawn strength from Mary's passionate, wild, and revolutionary words. She is not passive and dreamy as she is often portrayed but instead trusting, completely surrendered, proud, confident and enthusiastic. Mary reminds us, at this pivotal point of history, when the demonic powers began to topple, that the Word came to us in flesh and slept in her arms; that this God she bathed and rocked would depose kingdoms and humble every oppressor. That God had sent us, this One whom she comforted and fed at her breast, this powerful, yet lowly Christ, is the Lord we are to worship and follow and emulate.
God in lowliness—
Loves and identifies with the lowly
God in lowliness—
Turns toward the places where humans turn away
God in lowliness—
Chooses the lowly and topples the power of the proud
God in lowliness—
Is found with the lowly, it is there that he wants to be
God in lowliness—
Works wonders when in our weakness we lose heart
God in lowliness—Stays
This is the good news of Advent.
That…
God is Love.
God's hands shelter us at the beginning and at the end.
The fact that we are allowed to live as real human beings and to love the real person beside us, is founded solely on the incarnation of God, on the unfathomable love of God for humankind.
—Dietrich Bonhoffer
Dietrich Bonhoffer was born into an influential, wealthy family (1906 1945). He gave up his life of privilege to serve as a pastor and theologian, eventually becoming involved in the anti-Nazi resistance—staunchly opposing Hitler's persecution and extermination of the Jews. He was arrested in April 1943 by the Gestapo and imprisoned for the final two years of his young life. He was later transferred to Flossenburg concentration camp where he was martyred April 9, 1945, just weeks before Hitler committed suicide.
In 1943, on the first Sunday of Advent, just four months before his death, Dietrich Bonhoffer wrote his parents from Tegel Prison in Berlin. He included this poem and prayer: By Benevolent Powers.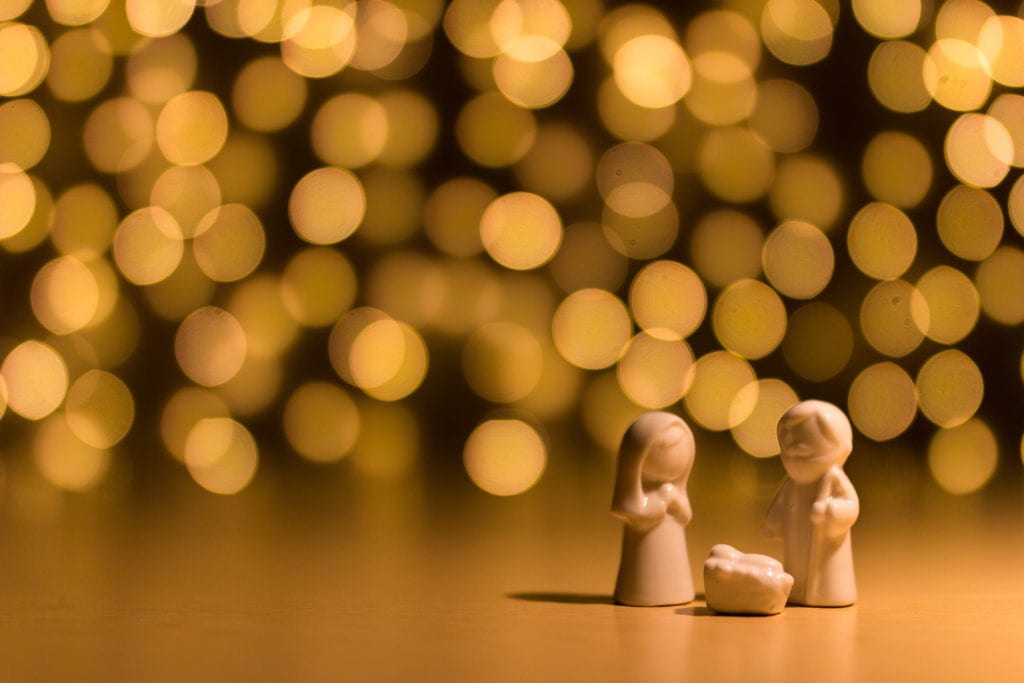 His words resonate for us today:
"Faithfully and quietly surrounded by benevolent powers,
Wonderfully guarded and consoled,
—thus, will I live this day with you and go forth with you into another year.
Still will the past torment our hearts,
Still, heavy burdens of bad times depress us,
Ah, Lord, give our startled souls the grace for which we were created.
And if you pass to us the heavy, the bitter cup of pain, filled to the brim,
We will accept it, grateful, without trembling from your good and beloved hand.
But if you wish us to rejoice once more in this world and the brilliance of its sun,
Then the past, too, we will remember, and so our entire life will belong to you.
With warmth and light let flame today the candles that you have brought into the darkness.
If it can be, bring us together once again! We know your light is shining in the night.
When the silence spreads around us deeply, let us hear that full sound of the world
Stretching out invisibly around us; let us hear your children's praising song.
Warmly protected by benevolent powers, with confidence we wait for what may come.
God is with us at evening and at morning and most certainly at each new day."
… O holy night the stars are brightly shining. It is the night of our dear Savior's birth. Long lay the world in sin and error pining till He appeared and the soul felt its worth. A thrill of hope the weary world rejoices for yonder breaks a new glorious morn; Fall on your knees…

Together, magnifying and rejoicing in our Savior,
Steve and Celestia