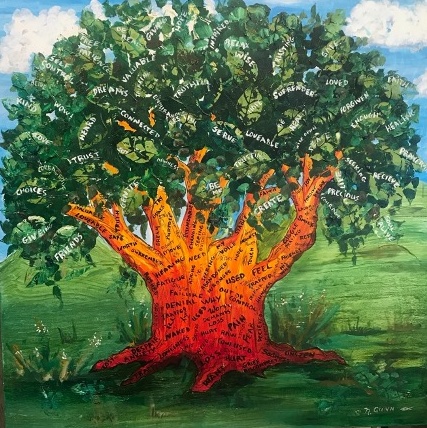 "The story of any one of us is in part, the story of us all."
In both scripture and in world history some of the most important movements began incredibly small. That is often God's way. It has been true in my life… and probably in yours as well. I want to share a story with you that, if you've heard me speak much at all, you've probably already heard. But, as it is with great stories, some are worth repeating.
It was late on a Monday night and I was turning off my office lamps, tidying the sofa pillows, and listening to the remaining phone messages from my day. The last one, a pastor: "I'm sorry to have to call about this but our church doesn't know what to do. It's all so shocking… terrible. We have missionaries that we've supported for over a decade that had to come home from the field. Sadly, their three young daughters were sexually abused by a missionary colleague and they're all in bad shape. We took an offering last weekend and have enough money to send them to you for five counseling sessions. Can you help us?"
I sat frozen, stunned by the implications of this short message. I imagined the concentric circles of relationships that were shattered—whole systems of formerly intimate groups of people traumatized by sexual abuse: the girls' lives would never be the same; neither would their family or their church or mission agency or colleagues from the field.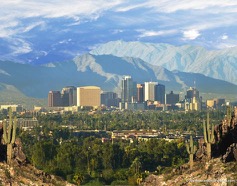 The intervention needed far exceeded what I could offer. At the time this call came in I already had a three-month waiting list. And, even if I could take the girls as clients, five sessions wouldn't even cover the amount of time needed to properly assess each one and create a treatment plan. I sat overwhelmed by the tsunami of trauma-care needs of just this one family and church, let alone the needs in my larger city—polished, affluent Phoenix— and the complete lack of solutions. How did we get here?
I flew into action, immediately making calls to every shelter or agency I knew, determined to get this family and church supplemental support. Nothing. No trained mentors, no family coaches, no support groups. I was undone. How could this be true? How could God's shepherds not have the support they needed when the horrors of betrayal abuse shattered their family? It was surreal and I was complicit in the problem. This was happening under my watch and I was responsible. To do something.
The current system of care wasn't working. "Call a counselor" wasn't an adequate long-term solution for the complexity of relationships devastated by abuse. Working fulltime as a private practice clinician I was already becoming increasingly aware of the limitations of my beautiful profession. It was expensive, slow, and removed from life-giving community. My clients were paying me for: soul care, spiritual direction, psycho/theological education, emotional support, prayer, and psychological direction. Some of which could be provided by well-trained and resourced survivors who had been helped to heal first. At the time of this call, I had already begun pairing some of my clients who had finished counseling with others who were just beginning. My time was then spent offering what only I could offer as a trained specialist. The majority of my client's emotional and spiritual care was then supplemented by others. It was powerful and effective.
Later that night, I arrived home and with swollen red eyes, asked Steve to take a walk with me. I described the voicemail, the prevalence of abuse and tsunami of need in our city, and how responsible I felt. I cried and cried over my sense of powerlessness to adequately support a family that had dedicated their whole life to professional ministry. It felt wrong in every way. I, we, had failed them.
We walked miles as Steve quietly listened and kept squeezing my hand. Eventually, exhausted, we sat under a street light and he wrapped his big arms around me and we prayed: for Phoenix, for this church and family, for divine direction. I told God that night that if he didn't give us a plan, at least the first steps of one, that I couldn't continue to counsel because it was just too painful. I would sell coffee or shoes or donuts or something!
Well, as Steve prayed (I'm not exaggerating) God gave me an idea about writing a one-stop-shop book that gave, in one resource, a theology of abuse/healing, social science on abuse effects, biblical data, and a simple healing path. By the time he said Amen, God HAD answered our plea for help—and in my mind—I knew it was from God! Steve was to go first and write this "little" book, and once he was finished, I would write the heart pathway, a workbook. I asked if he would do it, along with all his other jobs, and he said, Yes! That's why I love him! He's a theologian with his feet on our dirty ground.
My empathic husband did begin to write a chapter a month and as we began, we prayed that God would bring together the faith leaders who were to join us. We did no formal marketing or asking or begging, we just prayed, asking God to bring his people. And they came! A local church offered us free space and 129 church leaders assembled once a month for over a year to hear Steve teach a chapter each night of what would become the book, Mending the Soul: Understanding and Healing Abuse. After the teaching I broke the large group into smaller groups where each person responded to questions and heart prompts I had written from the research. Two years later, in 2005, Zondervan published Mending the Soul: Understanding and Healing Abuse, and the rest is history! Mending the Soul was born.
Our Ugandan daughter Abby says: God always tricks us into the big stuff. How true that is. By 2006, God had invited MTS to the D.R. Congo which has the sad, dubious distinction of being the rape epicenter of the world. God gave us a healing model for one community that he intended to be used far more widely than we could ever dream. Today MTS has spread around the world and is in 14 countries and in 20 languages. We created MTS for Phoenix faith leaders but God intended something much bigger. He always does.
Within five more years I had eventually worked my way out of a job as a professional counselor. I enjoyed watching my clients heal much faster and go further in their healing than they could have had they stayed in my small office. And, most importantly to me, their healing was free! I smiled as they continued to heal while facilitating others through a healing process. Healing for free! Healing for free!
"You found me in a desert land and in the wasteland, a howling wilderness; You encircled me, You instructed me, You kept me as the apple of Your eye. As an eagle stirs up its nest, hovers over its young spreading out its wings, so the Lord along led me, and there was no foreign god with me."

– Deuteronomy 32:10-11
It's April 13, 2020 and God has unplugged the world — the future is uncertain. COVID 19 is changing our lives in ways we are only beginning to understand. What is God asking of you? What step is he wanting you to take? What is your deepest gladness and how might that intersect with the world's deepest needs?
"The place God call you to is the place where your deep gladness and the world's deep hunger meet."

– Frederick Buechner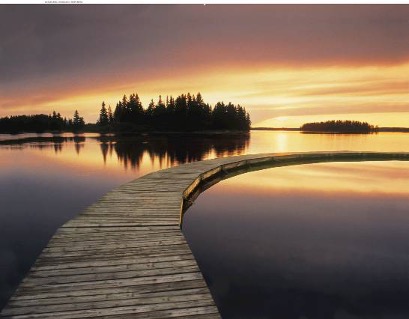 God is writing a story of redemption and calling you to join him in something much bigger than the little life you're trying to hold on to. What is he taking out of your hands? What is he asking you to die to? What does he want you to know? What do you need him to mend? Surrender to what he's allowing in your life right now. He's in control and his purposes are good. Say, Yes! Join him and let him have his way in you, then with you. Together we will rise and stand firm.
"Be strong and of good courage, do not fear not be afraid of them, for the Lord your God, He is the One who goes with you. He will not leave you nor forsake you. Do not fear or be dismayed."

– Deuteronomy 31:6
Show Me (by Audrey Assad)
You could plant me like a tree beside a river
You could tangle me in soil and let my roots run wild
And I would blossom like a flower in the desert
But for now just let me cry
You could raise me like a banner in the battle
Put victory like fire behind my shining eyes
And I would drift like falling snow over the embers
But for now just let me lie
Bind up these broken bones
Mercy bend and bring me back to life
But not before you show me how to die
Set me like a star before the morning
Like a sun that steals the darkness from a world asleep
And I'll illuminate the path You've laid before me
But for now just let me be
Bind up these broken bones
Mercy bend and bring me back to life
But not before You show me how to die
No, not before You show me how to die
So let me go like a leaf upon the water
Let me brave the wild currents flowing to the sea
And I will disappear into a deeper beauty
But for now just stay with me
God, for now just stay with me

(Show Me lyrics © Sony/ATV Music Publishing LLC)
Mending the Soul is providing trained mentors and facilitators around the world in places of immense suffering to people without help or hope. Please consider becoming one of our financial and prayer partners.
The need for high quality, well informed trauma resources has never been greater. Requests for training and written resources continue to grow dramatically. Your support is what allows us to respond to those needs. Thank you for standing with us as we stand by them. They're waiting on us.
Together, bringing Jesus' love in skin to the oppressed,
Steve and Celestia