Dear Friends,
In a few days we will be leaving for a short-term ministry trip to Kampala, Uganda. This will be our first partner summit. We have invited two dozen of our most strategic African partners from the Congo, Rwanda, South Sudan, and Uganda to join us in Kampala for a five-day conference. We will be teaching and serving these amazing leaders for five full days. All of these leaders have attended a By His Wounds trauma ministry intensive, and this conference will offer additional teaching on a biblical theology of suffering and lament, biology of trauma, ministry to the traumatized, and self-care for care givers. Our team plans to offer individual pastoral counseling, individual and group prayer times, and receive ministry updates and conduct strategic planning with our partners.
We will be working with top leaders, most of whom oversee large ministries that serve thousands of people. This will be a most important time to strengthen front-line ministry leaders and further equip them to train their leaders. After this conference we have the opportunity to train 25 workers at the National Rehabilitation Centre, the primary government agency that works with institutionalized street children and juvenile offenders. This is an incredible opportunity to bring Christ-centered trauma healing principles to staff members working with one of the most difficult populations in Uganda, staff who have never received training like this. This will be a very intense and full two weeks. We greatly need prayer support.
Our Team Members Are:
Jumah Patrick (trip coordinator and teacher)
Gerry Breshears (daily Bible teacher)
Nora Poling (daily sharing her own story at both conferences)
Kelsey Hawk (teaching on the biology of trauma and care for survivors)
Ethie Gebeyehu (team and conference prayer director)
Celestia Tracy (teaching and pastoral counseling)
Steve Tracy (team leader, teaching and pastoral counseling)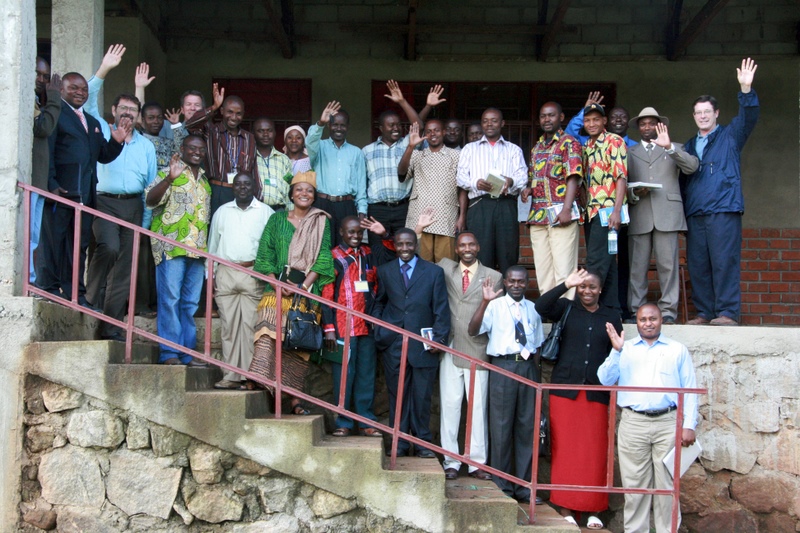 Our Trip Schedule is:
Jan 20-21 US team travels to Uganda
Jan 22 Team preparation for conference
Jan 23-27 Conference with 25 African trauma ministry partners
Jan 28 Ministry in local church
Jan 29-30 Training for Rehabilitation Centre staff
Jan 30-Feb 5 Steve and Celestia visit with their daughter and son-in-law, Abby and David, and their children, Tashia and Shalom Kakeeto
Jan 31 Rest of team returns to US
Feb 5-6 Steve and Celestia return to US
Please Pray:
God will give our team physical and emotional stamina, good health, and great sensitivity to the leading of the Holy Spirit.
The Spirit will prepare the hearts of those we are serving for the conferences, and He will speak to them and encourage them during the conference. Pray especially for the nine Congolese leaders who will be traveling to Uganda, as the Congolese roads to the border have become very dangerous with rebel attacks.
We can be a great encouragement to our partners on the front lines of trauma ministry in their communities. Many live in very poor, violent areas with constant stress and overwhelming needs.
We will have a strong gospel witness to the Rehab Centre staff, and this will be an influential conference leading to expanded future ministries.
Celestia and Steve can be a great encouragement to Abby and David in their beautiful, challenging ministry to Ugandan street children, especially as they are in the midst of moving the ministry to a new location several hours from Kampala to greatly expand their work among the poor.
Thank you for your commitment to MTS and your prayers. We will provide updates and more specific prayer requests as often as we can on the conference, ministry leaders, and trainings. Please subscribe here so you can receive these updates directly to your email inbox.