Abuse comes in many forms. It is prevalent around the world and in virtually every community. Its destructive effects can be life-long and intergenerational. In 2003, MTS was organized as a faith-based nonprofit organization to educate and resource individuals, churches, and service organizations with sustainable trauma care resources contextualized for their specific communities.
We believe God made humans in his own image. This involves humans being made relational beings. Thus, we are best nurtured and healed in relationship. MTS provides resources which are best utilized with others, either one on one, in small groups, or in communities.
Our Mission
Isaiah 61:1-4
To bring community-based restoration to people worldwide who have experienced abuse.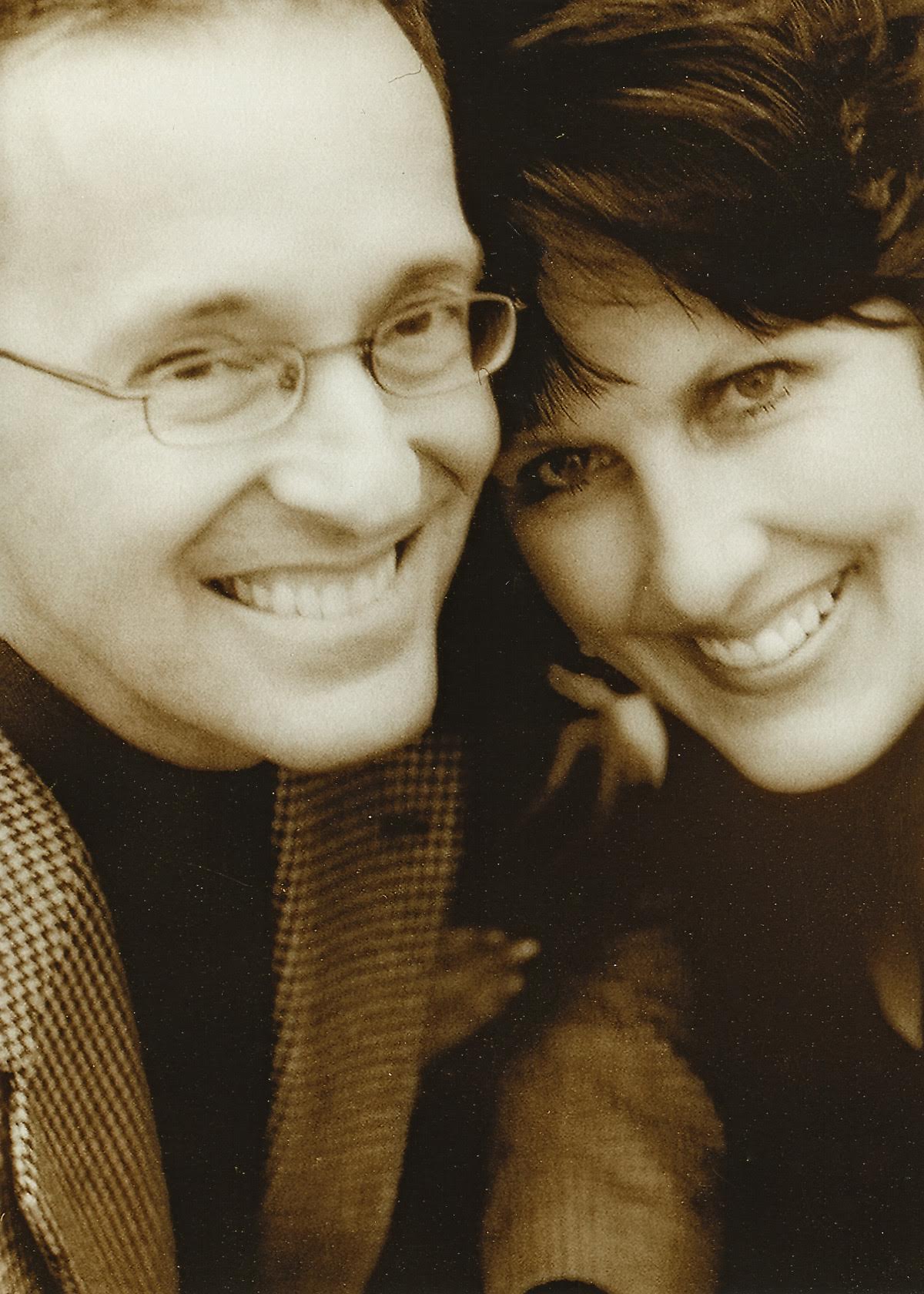 Mending the Soul was conceived in 2003 when Steve and Celestia Tracy and a handful of men and women met with a passion to comfort those broken by abuse. Because there were few resources available to address the complexities of abuse and neglect, Steve and Celestia published Mending the Soul: Understanding and Healing Abuse to educate on the nature and effects of abuse, and the Mending the Soul Workbook to guide survivors through an interactive and integrated process of healing and forgiveness in community with each other.
Together, the Tracys co-founded and co-direct Mending the Soul, mentoring and supervising collaborative teams of writers, artists, musicians, educators, students, mental health providers, and business professionals who create the sustainable healing models and curricula for Mending the Soul Ministries for global application.
Steve and Celestia have three grown children, who, with their families, partner with them in ministries of justice and mercy.
Steven R Tracy, Ph.D.
Steve is the President and International Director for Mending the Soul, and professor of theology and ethics at Phoenix Seminary where he has taught since 1995. He has also served as a church pastor for fifteen years. Steve's research and writing are focused on biblical ethics, sexuality, and abuse. He received a B.A. from Arizona State, an M.Div. and Th.M. from Western Seminary and a Ph.D. in Biblical Studies from the University of Sheffield (England) with a research focus on Pauline ethics. In addition to his domestic work, Steve, along with his wife Celestia, spend 4-8 weeks a year in East Africa coordinating and supervising international trauma training teams. Steve is the author of seven books and numerous book chapters and journal articles.
Celestia Tracy, M.A.
Celestia is the Resource Development Director for Mending the Soul. Celestia received her M.A. in Counseling/Psychology from Lewis and Clark College in Portland, Oregon, and supported leaders and families as a professional trauma counselor for eighteen years. Drawing from twenty-five years of teaching and training experience in areas of abuse and healing, secondary trauma, intimacy and bonding, biblical sexuality, and soul care, Celestia ensures that all Mending the Soul curricula and trainings are psychologically-informed and using best practice models. Celestia is the author of twelve books and workbooks.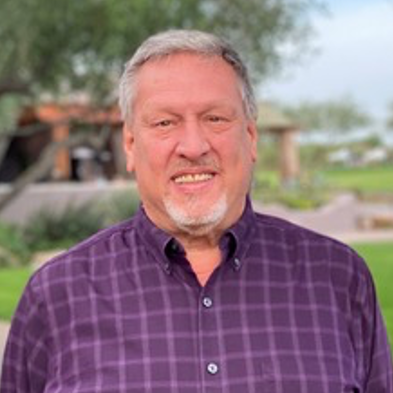 Christopher Robbins
Director of Operations
Chris lives just outside Phoenix, AZ with his wife Lorraine. They have three sons and nine grandchildren. His career has led him to serving in pastoral and operational leadership roles for several years. Chris has facilitated classes for healing from abuse and addiction for over 25 years, and came to MTS as a facilitator in 2016. Chris and his wife enjoy riding their horses together and spending time with their family.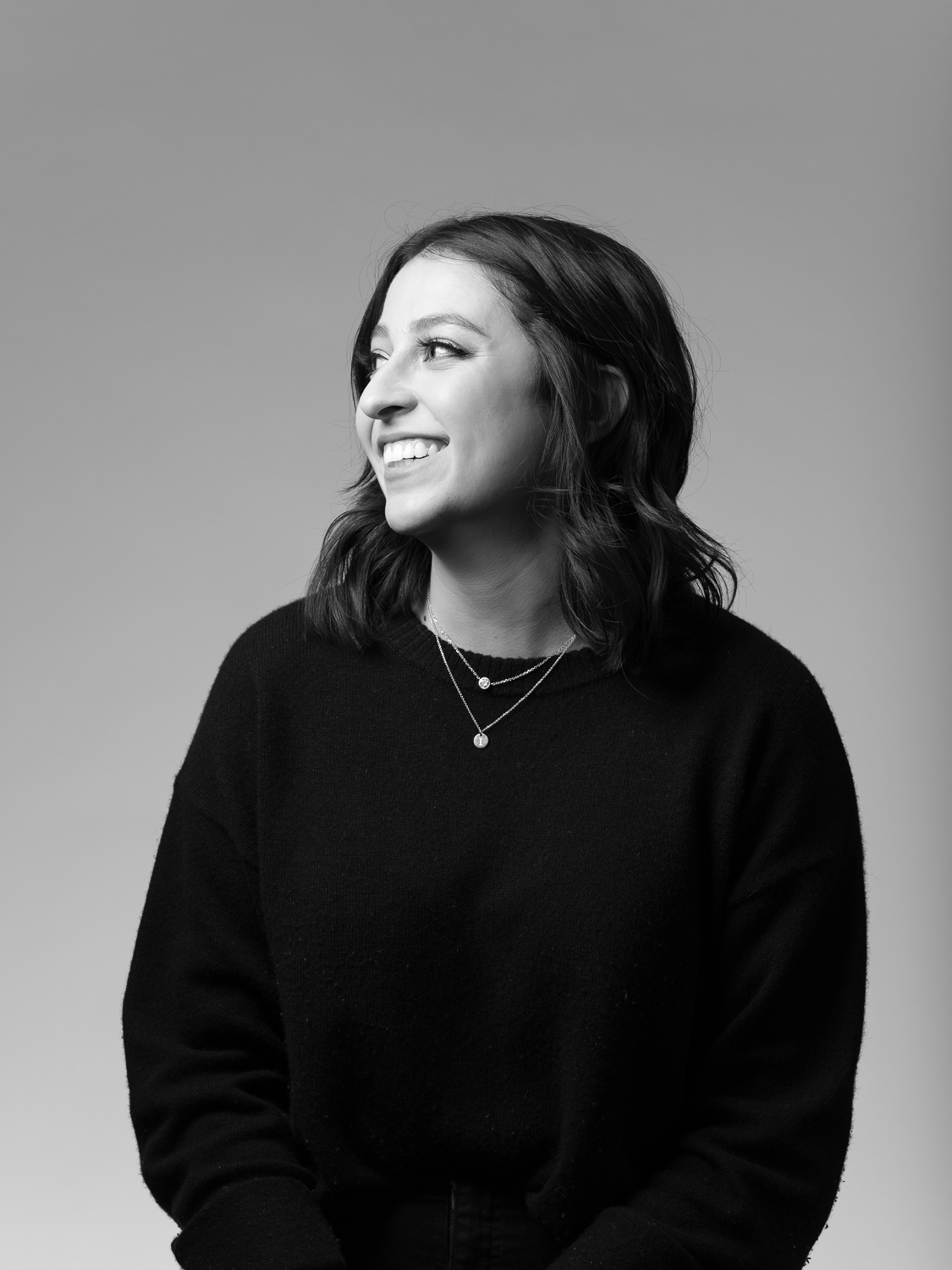 Lindsay Infranco
Administrative Assistant
Lindsay lives in Phoenix, Arizona with her husband Jon. She is currently seeking a Master's in Counseling at Phoenix Seminary. Prior to joining Mending the Soul, she has worked as a journalist and as a press relations professional. She has a background in social media marketing and external communications. Lindsay was introduced to MTS as a participant and became a facilitator in 2018. In her free time, Lindsay enjoys running, learning a new recipe, playing music with her husband, and caring for her two cats (Mac and Milo).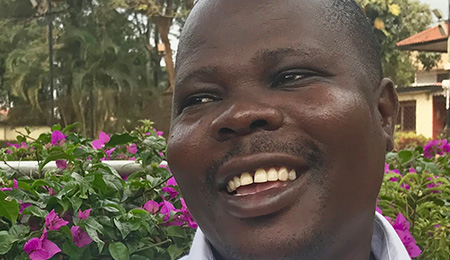 Jumah Patrick Wangira, M.A.
East Africa Director
Jumah lives in Kampala Uganda. He is Married to Alice, an accountant by profession, and they have three charming children, Naomi, Eliana and Shalom. Jumah has an M.A. in peace and reconciliation studies from Makerere University in Kampala. He is a pastor and a social scientist with years of experience ministering to the traumatized. He is particularly passionate about helping church leaders nurture, protect, and aid vulnerable children. He enjoys teaching conservation agriculture during his free time.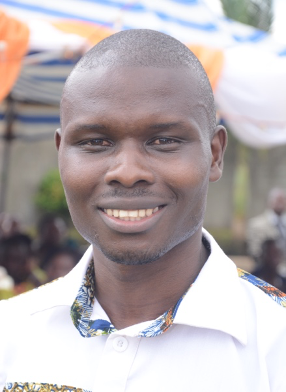 Fred Mugeni
Audio/Video Engineer & Designer
Fred holds a bachelor's degree in Information Technology obtained from Makerere University. Since 2009, he has been involved in the design of different communication materials for organizations both local and international. He enjoys sharing stories passionately through film and graphics.
Fred lives in Kampala, Uganda with his wife Claire and their son Shammah. As a born-again Christian, he enjoys counseling and encouraging those in need, and desires to see his community better.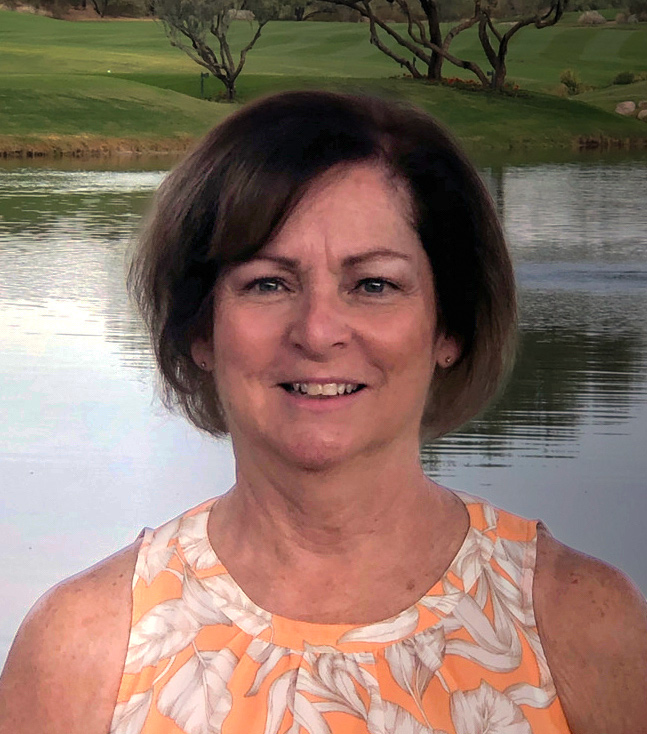 Lorraine Robbins
Master Facilitator
Lorraine is a wife, mother and Nana. She is the Hope and Healing Coordinator for Choices Pregnancy Centers of Greater Phoenix. She has served CPC since 2002, training hundreds of volunteers to be client advocates and group facilitators.
Lorraine began her journey with MTS in 2014, first as a participant and then as a facilitator and trainer. She spends her spare time enjoying her husband, three sons, nine grandkids and her horses.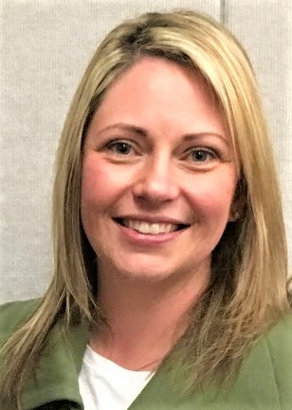 Rebecca Cook
Board Member
Becca brings a great passion to her work with youth and adult trauma survivors in the Portland area and around the world. Becca is an expert in counter human trafficking in the Portland area, where she has worked with local and federal law enforcement, local and federal prosecutors, DHS, and many other community-based organizations to provide direct services and advocacy to commercially sexually exploited children.
Becca has been supporting child and adult survivors of the commercial sex industry for the past twelve years. She currently provides consulting services for individuals, families, and organizations that are pursuing trauma recovery or that are seeking to provide trauma-informed services. She also serves as the Director of Peer Support at Responder Life. Responder Life serves city, county, state, and federal law enforcement, corrections, fire service, dispatch, and EMS in the Pacific Northwest and around the world.
Becca trains both domestically and internationally for Mending the Soul. She holds degrees in Social and Behavioral Studies as well as Management and Organizational Leadership from George Fox University. She is currently earning her Master Degree in Clinical Mental Health at George Fox.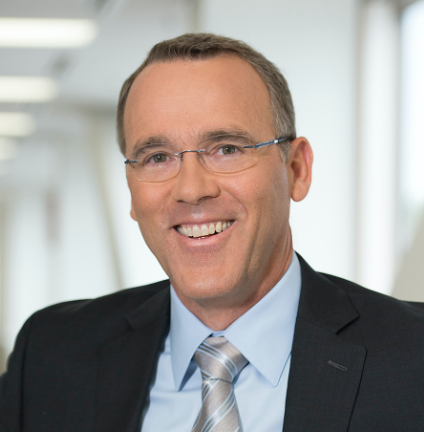 Rick Coulson
Board Member
Rick Coulson is a Senior Fellow in Intel's Non-Volatile Memory Solutions Group, one of 22 Senior Fellows that hold Intel's' highest technical position. Rick's career passion has been to break the storage performance bottleneck and improve the Intel platform through enhanced storage. Intel's SSD business has grown to an almost $5B/year in revenue. He also built and led the industry consortium that developed the SATA (Aerial ATA) bus interface standard for storage. At Intel Rick is known for encouraging sustainable careers and for advocating Servant Leadership.
Rick has been married to Cathy for 37 years. Rick and Cathy have two grown children, Ryan and Cara. Rick is an Elder at Cedar Mill Bible Church in Portland. In addition to Mending the Soul, he serves on the boards of Co-Serve, which develops servant leaders around the world. He also serves on the advisory board of two technical start-ups. Rick is an avid instrument rated pilot and enjoys developing future leaders in business, technology, and the church.
Rick received his bachelor's degree in Electrical Engineering and Computer Science from University of Colorado and his master's degree in Electrical Engineering from Stanford. He holds more than 70 patents.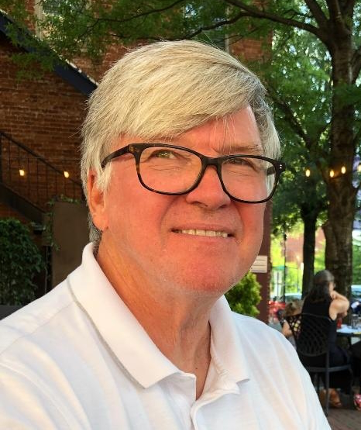 John Jaskey
Board Chair
John is a retired airline pilot and retired Colonel in the Air Force Reserve. John joined Mending the Soul's Board in August 2019 and has served as Board Chair since November 2019.
John and his wife, Becky, were introduced to Mending the Soul in 2005. As members of their church's Domestic Violence Task Force, they were tasked with researching possible healing models for those suffering from domestic violence and abuse. In his grace, God led them to Mending the Soul, and Steve and Celestia Tracy became instrumental in bringing healing to survivors in their church.
Following the loss of his first wife to breast cancer, John and Becky were married in 2003. They are a blended family with four children and four beautiful grandchildren. John and Becky live in Wilmington, NC and are members of Port City Community Church. John's interests include travel, the beach, and spending time with family.
Adrienne Livingston
Board Secretary
Adrienne's heart first broke over the evil of human trafficking after watching the documentary The Whistleblower. It angered her to see how those who should be protecting the vulnerable are often complicit with their exploitation, and she knew she wanted to spend her life and her influence to speak on their behalf. Her passion is to engage the church and promote collaboration – to be the bridge between organizations and "experts," and your everyday person who is passionate about making a difference. 
In October of 2014, Adrienne became the Director of Anti-Sex Trafficking Initiatives with WorldVenture, a Christian missions organization. She desires to help educate the church about the issue of sex trafficking, understand how our culture contributes to this issue, and learn how they can get engaged to fight and prevent it locally and globally.
Adrienne loves to travel, enjoys music and great food!
Michelle Lown
Board Vice Chair
Michelle Lown, Psy.D. is a liscenced psychologist in Oregon. Dr. Lown has been in private practice since 2005 working with children, adolescents, adults, and families. Her areas of specialization encompass treatment of anxiety and depression disorders, grief, codependency, adult children of dysfunctional families, low self-esteem, survivors of abuse, relationship issues, and family challenges. In her down time, Dr. Lown enjoys cycling, traveling, scuba diving, swinging kettle bells, camping, and spending time with her husband, 3 kids, 2 dogs, 2 goats, and 10 chickens.